Fire Fighting Flexible Tank with Frost Protection System (Esse)
Our fire fighting flexible tanks are made with 1300 g/m² polyester coated fabric. The fabric is composed of a high tenacity polyester yarns framework and PVC coating. This structure gives very high resistance and an increased longevity. The fabric has an anti UV's treatment and it is 100% recyclable. In the frost protection system, the flexible tank is connected to a "esse" shape network of pipes under the ground. The emptying system is under the ground too, and is manipulated thanks to a T-handle wrench and a surface box. This system is engineered for a suction of 60 m3/h, in accordance with applicable standards. It has been tested and validated by fire services. The distance between the flexible tank and the end of "Esse" system is equal to 5 meters for an optimum suction.
Pictures of the fire fighting flexible tank with frost protection
1300g/m² fabric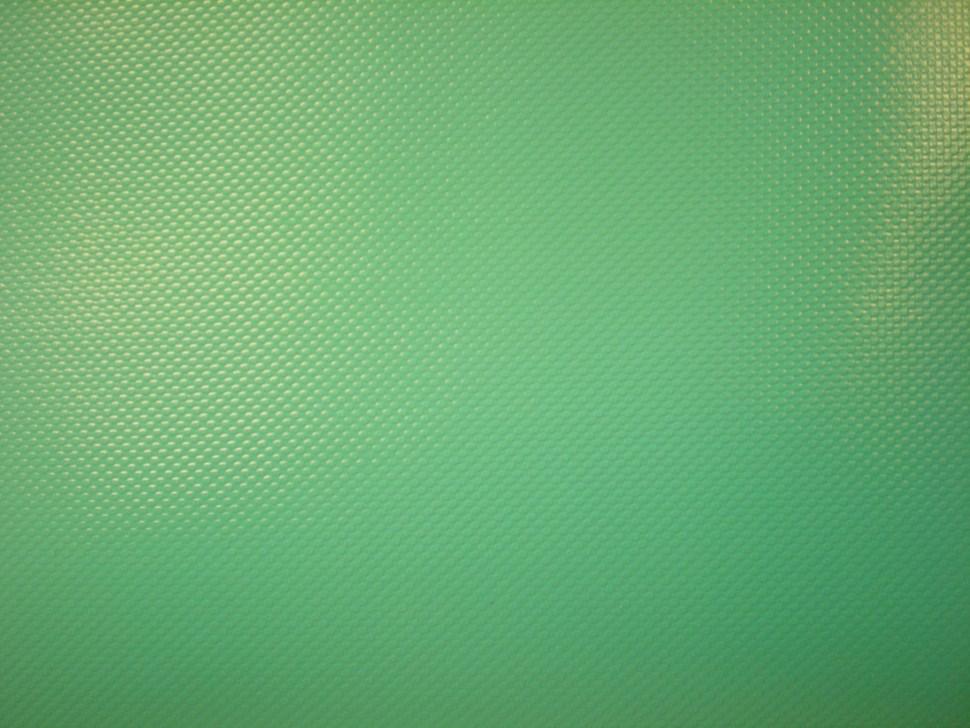 The fabric used to make fire fighting flexible tanks has a high tenacity polyester yarns framework covered by a PVC coating. Its weight reaches 1300 g/m². Technical Characteristics of the fabric : • weight : 1300 g/m² • framework : 2×110 dtex High Tenacity PES • Coating : PVC • Breaking strength (warp/weft) : 420/400 daN/5cm • Tearing strength (warp/weft) : 55/50 daN • Adhesion (warp/weft) : 12/12 daN/5cm • Temperatures of use : -30°C / +70°C • Color : green • Anti-UV treatment • 100% recyclable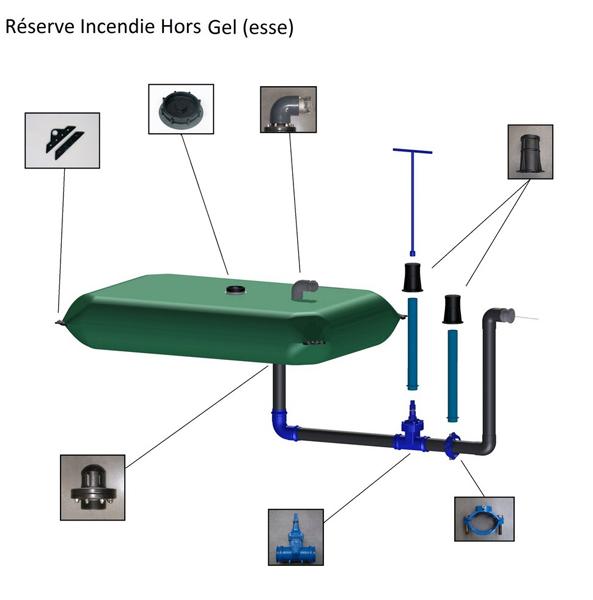 Equipments of the flexible tank
– 1 welded vent Ø146mm, – 1 DN 80 overflow  + 1/2 symmetrical connexion + DSP 65 + cap, – 4 reinforced corners, – 1 DN100 antivortex flange set (male thread), – "esse" shape anti frost system, – 1 repair kit.
Volumes and dimensions of flexible tanks
See other fire fighting flexible tanks